We are a full featured law firm helping people in Florida with their student loan debt problems located in St. Petersburg close to Tampa – just a quick drive over the Howard Franklin. We service all of Tampa bay including Pinellas Hillsborough Pasco and Hernando counties.
About My Student Loan Attorney Nancy L. Cavey
When I was in junior high school, my father become chronically ill and was diagnosed with leukemia. By the time I was a senior in high school, my father was unable to work. He was an excellent father, a hard worker, and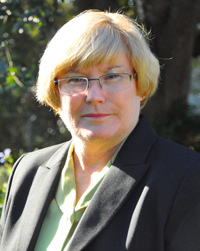 an honest man.
I vividly remember my parents on the eve of my high school graduation, telling my brother and sister we were moving to Gainesville, Florida where my father would be a patient at USF Shand's Hospital.
My father's illness and retirement meant a drastic change in our lifestyle and my college plans. He was determined that I would go to college, despite our changed financial circumstances, and, like you I got academic scholarships, grants and worked my way through college. When ends wouldn't meet, I also took out a student loan.
Even my husband, who got his B.A. and M.A. from the University of Florida got his PhD. from FSU, had student loans.
I have been in your shoes and know what it is like to pay back student loans. But, things are much tougher today than when I graduated from college and law school. Times are hard and finding a job is harder work than working! Worse yet, is finding a job that pays well enough that you can afford to pay back your loans.
There are exciting options today that just didn't exist when we were paying back our student loans. These options include repayment plans based on your income, public service forgiveness programs and a discharge of student loans because of disability.
I am passionate about helping people just like you find financial relief so you can live your dreams without drowning in student loan debt.
We have written STUDENT LOANS: What They Didn't Tell You! to give you guidance and set you on the road to that future. Ignorance and misinformation can spell disaster that can keep you shackled by your student loans till the day you die. Click below to get the book free of charge ($19.95 Value). You have taken a step in the right direction by ordering our book and we look forward to helping you today!