Generally, student loans never go away but there are six exceptions to that rule:
1. School closure
If the school that you attended closed while you were attending school, you can ask for forgiveness of your student loan debt.
2. False certification
The school that you attended must certify that you are eligible for student loans. If they falsely certify your eligibility, your loan may be forgiven if the school: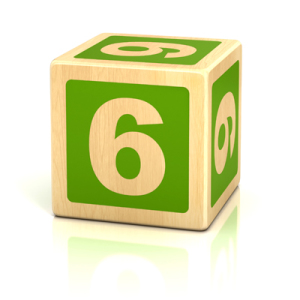 • Falsely certifies that you're a high school graduate able to benefit from the program;
• That you are able to meet minimum state job requirements after completing the program;
• The school forges or alters your student loan note or endorsement on the check ;
• You're the victim of identity theft or other fraud.
3. Unpaid tuition refund
What happens if you never attended the program and withdrew? The tuition should have been refunded, but if the school keeps the money and then comes after you for repayment, you can ask for forgiveness for the amount of money that should have been refunded.
4. Disability discharge
If you've become permanently and totally disabled you can seek an administrative discharge of your Federally granted student loans. This is one of the most common ways for student loans to be discharged.
5. Public service discharge
The public service loan forgiveness program (PSLF) is a program for Federal student loan borrowers who work for non-profit tax exempt 501(c)(3) organizations or are employed by Federal government, state government, local government or serve full time for AmeriCorp or Peace Corp.
If you worked for a qualified employer and made a 120 payments, any money you owe on your Federal loans after 10 years of eligible payments and employment are forgiven. If you meet all the criteria the earliest that any remaining debt can be forgiven will October of 2017 since the program didn't start until October 1, 2007.
6. 911 victims
Certain relatives of 911 2011 victims may be eligible for student loan debt forgiveness.
What's right for you?
Not every loan type qualifies for each of these options and, quite frankly, these options only apply to a very narrow group of borrowers and co-signers. If your doctors told you that you are unable to work or you worked for a non-profit organization or municipality, you may be eligible for a student loan discharge.
Remember, none of these options apply to private student loans.
You can learn more about your rights to administrative student loan discharge by contacting Tampa Bay student loan attorney, Nancy Cavey, who can help you with your student loan options regardless of where you live in the United States.