The Department of Education (ED) has over 22 approved student loan collectors to help collect the over 67 billion dollars of student loans in default.
The ED is contracted with the student loan collectors on a commission basis and they earned over 1 billion dollars last year. How did they do it? The ED contracted with the student loan collection companies has a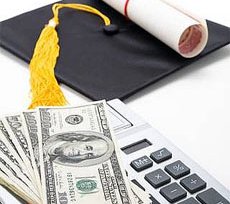 commission component which pays a commission of 20% of every dollar recovered. As a result, student loan collectors improperly insist on high payments.
Former debt collectors admit they work in boiler room environments and are paid bonuses of thousands of dollars a month, gift cards and even trips if they collect from enough borrowers.
United States Consumer Financial Protection Bureau
Because of the outrageous conduct of debt collectors, the U.S. Consumer Financial Protection Bureau was created in 2010. They supervise debt collectors to ensure that they comply with the Fair Debt Collection Practice Act (FDCPA).
Using the FDCPA to stop creditor harassment
The Fair Debt Collection Practice Act (FDCPA) prohibits creditor harassment. These activities can include:
• Harassment
Frequent calls to you, family, friends, repeated calls with no messages, lies, misleading comments, embarrassing, argumentative and rude conduct are just a few examples of harassing conduct.
• Collection money not owed
If you don't owe the money that's being claimed, it's a violation of the FCCPA for the collector to try to force you to pay a debt that you don't owe.
• Threats
Being threatened that your pay will be confiscated or you'll be subject to arrest, criminal prosecution or jail is a violation.
• Calls at work
Calls to your work place especially after they've been told not to call, calling you at work or leaving a message with your employer, is a violation of the FCCPA.
• Contacting third parties
Unless you've given the debt collector expressed permission, the collector can't contact any party including your spouse, family members, friends, neighbors and co-workers.
• Written notice
By law, the student loan collector has to send you a written notice stating the amount of your debt, who you owe the debt to and a statement that you have 30 days in writing to dispute the debt.
More than not, the student loan debt collector has the amount of the disputed debt wrong, and I suggest that you send the collector a written notice within 30 days requesting validation of the amount of the debt, the creditor to whom the debt is owed and request that information be sent to you by mail.
• Proof of debt
Student loan debt collectors are required by federal law to send "verification and validation" of a debt when you dispute that in writing within 30 days of the debt collectors first contact.
• Refusing to cease contact
Once the debt collector receives a "cease and desist" letter which I suggest that you send certified mail, return receipt requested, all communications, between telephone calls and letters, must immediately stop.
• Contact after attorney representation
Once the student loan collector is told that you are represented, all conversations, messages, letters or communications must immediately stop.
How to go about stopping creditor harassment
Hiring a Student Loan FDCPA attorney, like Nancy Cavey, is the first step in shutting down illegal, harassing behavior of student loan collectors. But, that's only the first step. You've got to get your loans out of default and back on track. How do you do that?
How to get your loans out of default
About 5 million federal education loan borrowers are in default. That means that they've failed to make payments for 270 days or more. Some student loan debt collectors will offer forbearance or a deferment. These are only temporary solutions in getting your loans out of default. The reality is that there are only two quick and feasible ways of getting your loans out of default.
The first involves rehabilitation of your loan by making 9 "reasonable and affordable" payments. The law mandates a minimum payment for the borrower to enter into a rehabilitation program and collection companies often take borrowers finances into account.
However, many student loan collection companies impose outrageous payments and fail to disclose low cost options. This violates both federal and state Fair Debt Collection laws.
Of the many services that student loan attorneys offer, one is the negotiation of a reasonable and affordable payment so that you can get your loan out of default.
The second method of getting your loan out of default is a force consolidation of loan. This can be quite tricky and you should consult a student loan attorney so that you don't make mistakes in the consolidation process.
What happens after my loan is out of default?
Getting your loan out of default is one of the first steps to improving your credit and getting you on the road to payment of student loans.
There are many income based repayment plans that will allow you to make an affordable payment if you can demonstrate partial financial hardship.
There are also forgiveness programs and also discharge programs for your student loan debt. If you're disabled and unable to make your student loan payment, you may qualify for a total and permanent student loan discharge program.
Unfortunately, debt collectors have no incentive to provide you with this information. After all, they're paid on commissions and bonuses based on the amount of money that they recover.
Getting a Student Loan Attorney on Your Team
You can stop student loan harassment today and get back on track with your student loans by contacting Student Loan attorney Nancy Cavey who can help you regardless of where you live in the United States. Call us today to get started on the process. Help is only a phone call away!