Dr. Schaefer has over $312,000 in student loan debt the last time she looked at her Sallie Mae account that tracks every increase. She's under tremendous stress but what Dr. Schaefer doesn't know is that there are great Income-Based Repayment plans that will help her pay off her federal student loans. These include repayment plans such as Income-Based Repayment (IBR), Income-Contingent Repayment (ICR), and Pay-As-You-Earn (PAYE).
Income-Based Repayment Plans
There are three exciting ways for teachers hurt by recession to pay off their student loans.
Most student loan borrowers are in a 10-year time-based repayment plan with a fixed monthly payment based on the total amount of the loan. Unfortunately, it may be impossible to make those payments.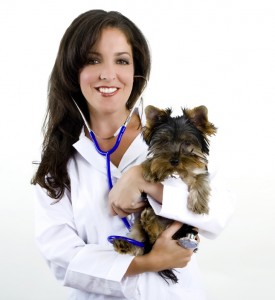 The Department of Education allows student loan borrowers who qualify for Income-Based Repayment plans to switch from a time-based standard repayment plan to programs such as IBR, ICR or PAYE.
Income-Based Repayment plans calculate your monthly payments on the basis of your adjusted gross income, family size and the total amount of your direct loans. If you are married and filing your taxes jointly, your spouse's income will be included in these calculations.
Income-Based Repayment plans can lower your student loan payments and help you afford things that you want to provide for yourself and your family. But, better yet, the government will forgive any remaining loan balance after you pay your federal student loans through an Income-Based Repayment plan for a period not to exceed 25 years!
Income-Contingent Repayment Plans
There's no partial financial hardship threshold you have to meet before enrolling in ICR.
Only Federal Direct Loans are eligible for Income-Contingent Repayment which include Direct Subsidized and Unsubsidized Stafford loans, Direct GRAD PLUS loans and Federal Direct Consolidated loans. If you have FFEL loans, you'll need to convert those to Federal Direct.
Direct Consolidated loans that repaid Parent PLUS loans are eligible for ICR. If you have consolidated a Parent PLUS loan, Income-Contingent Repayment might be the right answer for you.
Your payment will not exceed more than 20% of your discretionary income. Your lender or servicer will calculate the amount of the monthly payment by using your adjusted gross income (including your spouse's income if you filed your taxes jointly), family size and total outstanding Direct loans.
Pay-As-You-Earn Repayment Plan
If you student loan debt is high relative to your income, you may qualify for the Pay-As-You-Earn (PAYE) Repayment Plan. This plan can help keep your monthly student loan payments affordable.
• Under Pay-As-You-Earn:
If your monthly payment is 10% of your discretionary income and will never be more than the amount you will be required to pay under the 10-year Standard Repayment Plan.
• Interest:
If your monthly Pay-As-You-Earn payment amount doesn't cover the interest that accumulates on your loan each month, the government pays your unpaid accrued interest on Direct Student Loans for up to three consecutive years from the date you begin repaying your loan under the Pay-As-You-Earn program.
• 20-year Forgiveness:
If you repay under the Pay-As-You-Earn program, and meet certain other requirements, any remaining balance will be forgiven after 20 years of qualifying repayment.
• 10-year Public Service Loan Forgiveness is Available:
If, while you are employed full-time for a public service organization, you make 120 on-time full payments under the Pay-As-You-Earn program.
Don't let your outstanding student loan destroy your career and happiness as a vet! Give us a call today to start the process of your student loan debt progress.